Lassus Tandartsen is an attractive and modern dental clinic in Tilburg. We are located at Ringbaan Oost 2-02, above bowling company Dolfijn. Our goal is to help clients retain their teeth throughout their lives. We do this through a combination of high-quality dentistry and a people-oriented approach.
Prevention is better than cure. Not many people know this, but almost all dental problems can be prevented by sufficient oral hygiene. We are more than willing to help you with that. Therefore, attention is focused on prevention in our clinic.
Whenever you make an appointment for a periodical dental check-up, 40 minutes will be reserved for you. For the larger part of this time you will be treated by one of our prevention assistants. She will clean and polish your teeth and, in a pleasant way, indicate how you can best maintain your teeth yourself. After this, the dentist will examine your teeth.
All registered clients will receive an invitation for the periodical check-up in the agreed month. You can call us to book the new appointment.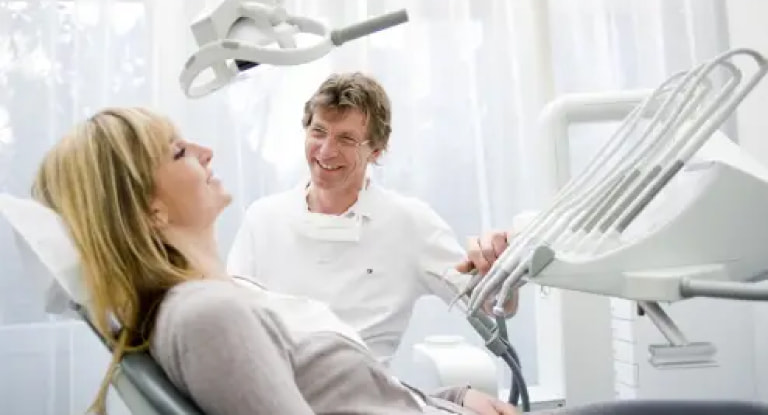 Quality control
Our practice philosophy aims at top quality dental care
Developments in dental care take place continuously. Treatments that were impossible just yesterday, will be available tomorrow.
In order to guarantee the best possible treatment, our professional knowledge must be to be up-to-date. In order to achieve this, we have set up a system for all of our permanent staff members to attend training and refresher courses constantly. Every new staff member follows a very intense in-house training program. In addition, we have meetings in our practice on a regular basis.
We are registered with the Quality Register for Dentists.
For additional information, please visit www.kwaliteitsregistertandartsen.nl